Become a SiteSell Education Instructor
Earn an Additional Income Stream While Teaching Something You Love to Members of Your Own Community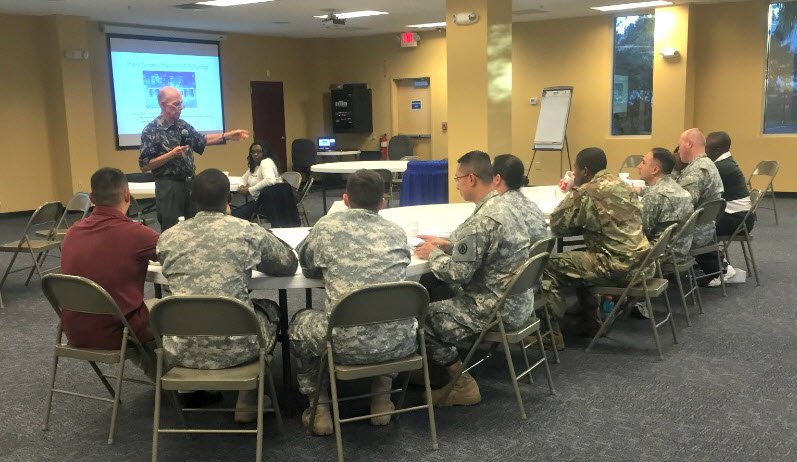 Welcome to the SiteSell Education Instructor Lounge!
If you're already an instructor teaching at one of our partnering accredited institutions, you can log into these password-protected areas:
If you're a guest visiting the Instructor Lounge, you can:
Being an Instructor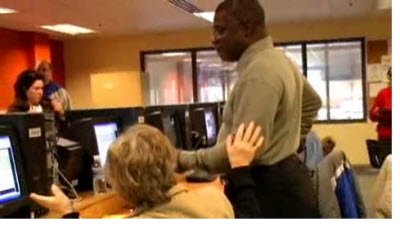 Delivering the "Building a Successful Business Using the Internet" course through partnering educational institutions is a hugely rewarding experience on that high motivational plane of "doing something purposeful" with one's life.
But it's also one of the most effective ways for SBIers to create additional income streams through teaching salary from the institution and bulk purchases of SBI! or SBI! for WP.
Combine Your Knowledge of SBI! With Our Concrete Plan and Strategy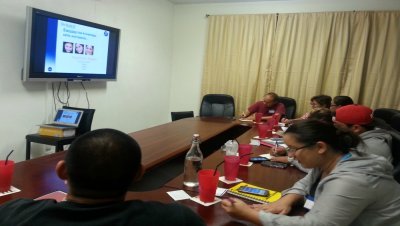 To succeed as a SiteSell Education instructor, you need a concrete plan and strategy for...
Approaching the educational institution with your new course idea.

Promoting your course in your local community.

Teaching the course (30 hours of instruction).
Happily, this whole process has been refined down to well-defined, doable steps. You will also have access to a complete set of online materials/resources.
Instructor Resources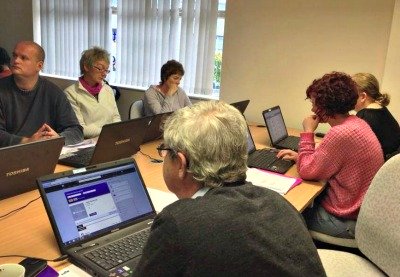 The bulk of the materials are included in three reference manuals, embodying the learning and insights we've gained so far...
PREPARATION GUIDE -- outlines the time-tested and proven procedure you need to follow to have an educational institution accept your proposal to offer the "Building a Successful Business Using the Internet" course.

MARKETING MANUAL -- helps you attract targeted registrants for your course using proven marketing tools and techniques.

INSTRUCTOR'S REFERENCE MANUAL -- a script of the 10-week PowerPoint SBI! course, a roadmap to keep you on track. Designed to help you teach the course with minimum error and maximum success.
In addition to these, there are forms and checklists to keep it all organized and not leave anything to chance.
You will also share a private forum just for SiteSell Education instructors. It's the perfect place to share ideas and to get your questions answered by experienced instructors.
Qualities We Look for in a SiteSell Education Instructor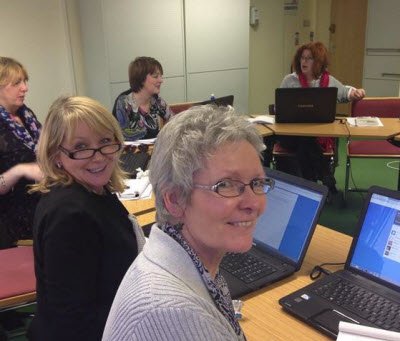 COMFORTABLE in FRONT of PEOPLE -- Be able to speak in front of a group of people comfortably. You'll know much more than your new student will, so like all instructors, you'll very quickly feel at ease.

SBI! EXPERIENCE -- Be SBI! proficient, meaning that you have direct, hands-on experience with all the modules.

SBI! SUCCESS -- Be able to demonstrate your success with SBI!. You don't need thousands of visitors per day, but you should have at least 50 pages, 100 visitors/day and some revenue coming in.

MOTIVATED and ACTION-ORIENTED -- Be equipped with BAM ... Brains - Attitude - Motivation! Like all successful SBIers!
The Rewards: Tangible and Intangible
The tangible rewards enjoyed by SiteSell instructors ...
TEACHING SALARY -- Teaching salary from the educational institution. Amounts will vary depending on the institution and the number of students enrolled in your class.

BULK COMMISSIONS -- Bulk affiliate commissions on student SBI! and SBI! for WP signups under the SiteSell Affiliate Program. Keep in mind that the program pays up to 60% commissions on SBI! annuals (approximately $180) and SBI! for WP (approximately $90).

The amount paid also depends on which version of the SiteSell Affiliate Program you have decided on. See https://affiliates.sitesell.com for more details.
And to make it even more worthwhile, let's not forget the intangible rewards...
Increased knowledge of SBI! to make your own business even better.

Networking with some very success-minded people. Students are wonderful and keen, a fascinating cross-section.

Making a real contribution to your local community.
Being an Instructor
Teaching eager learners (and would-be entrepreneurs) about SBI! and watching them discover the easy to implement steps that will help them develop successful web businesses is fulfilling in itself. To hear of their successes, both large and small, just adds icing to the cake.
I highly recommend that anyone who has built a SBI! site and who likes working with people consider sharing their knowledge and experience by becoming an SBI! Instructor. The rewards, in my experience, are well worth it.
Pramod Mehta, Instructor, Ottawa, Canada
I think being a teacher is the best occupation in the world, and being able to teach something that's truly useful and really helps people succeed is incredibly gratifying.
My students love what they're learning and I love that I get to teach them something that's benefiting them in a meaningful way. Win - win!
Susan Peach, Instructor, British Columbia, Canada
Two Versions of the Course ... SBI! and SBI! for WP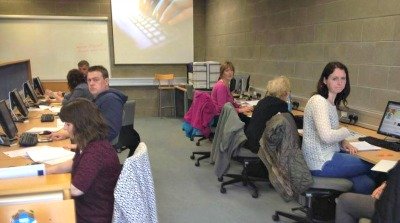 Shortly after SBI! for WP was released, some SiteSell Education instructors jumped on the opportunity to teach the WordPress version of "Building a Successful Business Using the Internet."
So, you can now offer courses to WordPress users (if you or your students prefer). This opens up a whole new market.
It does, of course, require that you know WordPress. Aside from that, it's not necessary to have built a full SBI! business using WordPress as your sitebuilder. If you know SBI!, and if you know WP, you almost know how to teach SBI! for WP.
New! Grass Roots Program
The Grass Roots program is a fairly new program. It was designed as an alternative to teaching the course in an educational institution.
The Grass Roots program is for those who would prefer a less formal setting to teach the course. For this reason, some instructors are teaching classes in their homes, rented office spaces, church basements, community centers, library meeting rooms, and so on.
Although it's advantageous to have a learning institution to offer your first class in, it isn't a must. If you have an enthusiastic group of students who want to learn how to build web businesses, then you have what you need to hold your first class.
Here are a few inspiring examples:
One instructor taught her first class to six enthusiastic students in her home.

Another instructor held classes with 8 students in a converted garage. (They were all able to brainstorm using her home internet connection.)

A third instructor taught classes in a rented office space.

Yet another instructor looked into teaching the class at a mall that no longer has much foot traffic.
How to Apply to Be a SiteSell Education Instructor
Interested? Please apply right now. The SiteSell Education team looks forward to meeting and working with you.
About SiteSell Education
SiteSell Education partners with educational institutions worldwide to deliver industry-leading, small-business-building courses. SiteSell Education is a division of SiteSell Inc.